Story
Hi!! My name is Maika and I am 10 years old. 2 and a half years ago I discovered my love for climbing!!! I currently compete in Mexico and The United States, and travelling back and forth hasn't been easy for my parents. I am the current national champion in Mexico, and was able to land 23 in sport nationals in the USA this past June... it was an amazing experience that I would love to repeat over and over, until I finally land in the top 3!|
Your donations and support helped me get there in June, so I am asking for your donations again so I can make it all the way to Oregon in February 2020 for Bouldering Nationals! My first qualifying competition is in September in San Diego, CA, and hopefully frome there I will jump to regionals in December.
WISH ME LUCK!!!!
Thank you SOOOO much in advance for your support!!!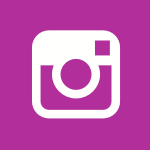 maikaruizh